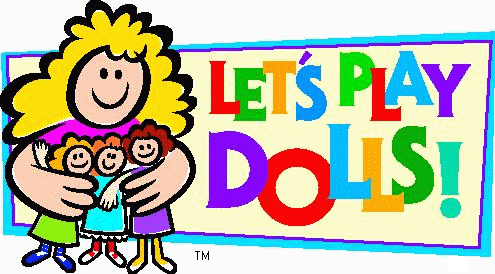 By
Nancy Miller
(This is the unedited version of the article published in the February 2005 issue of The Doll Reader)
Just a few short years ago, the majority of doll trading was done one on one at local shows, shops, estate sales and the like. We had great fun but often wondered, what else was out there? While there were always dolls to be found, they were not always the amazing ones we dreamed about. We were relentlessly searching for more and better dolls. There were never enough!

We no longer have to wonder what's "out there". Dolls in every nook and cranny throughout the world, even the most amazing ones, are now literally at our finger tips! If we choose, we can create a non-stop, doll adrenaline rush simply by turning on our computer. Along with this new incredible resource however, come some new and scary problems. How do we know that when we trustingly send our money off to a stranger in another state or country that they will actually send us a doll, or a doll in the condition promised?

Let's talk about eBay. Direct retail selling is now available to everyone who has access to a computer. Amongst them are reputable, honest retailers who have been in business for some time and have extensive knowledge of their product. There are also cold unscrupulous criminals who if given the chance, will lie to you and cheat you out of your money. Remember that sellers can be anywhere along this continuum.
Tip #1. LEARN ALL YOU CAN ABOUT THE SELLER YOU ARE DEALING WITH.
A. Find out if the seller offers a money back guarantee. All reputable mail order businesses offer some kind of return privilege. Since you do not have the opportunity to examine the item until you have already purchased it, this is a fair and reasonable expectation. If the seller does not address this issue in his/ her item description, write and ask what their policy is.
B. Check the seller's feedback. Regardless of how many positive comments they have, find the negatives and the neutrals, and read them. If two or three people say that the seller misrepresented his merchandise, for example, be careful! There are probably other dissatisfied customers who for what ever reason did not leave feedback. If there are only a few negative comments, I suggest you check the feedback of the person who left the comment also. To be fair, some negative comments are unsubstantiated and/ or made out of vindictiveness. By the same token, don't automatically assume that if a seller has no negatives that everything is ok. I personally know of situations where this proved sadly not to be the case.
C. Create some interaction with the seller as a way of learning more about them. Ask a few questions to see how they respond. Do they seem willing to disclose complete information? Do they freely admit to and describe to the best of their ability any flaws or damage on the doll? Does their attitude seem consistent with pleasing the customer? Do they respond quickly to your e-mails? If they are not responsive, consider this a red flag. You might have trouble getting them to respond after they have your money, too!
D. Find out if they have an established retail business. Do they accept credit cards (not through Pay Pal, but through their own merchant account)? Having an established business, which is set up to accept credit cards, gives a retailer some measure of credibility. Also, if you pay by credit card you have some recourse for getting a refund in the event of a dispute. Certainly there are honest, reputable sellers who are not in business per se, and/ or do not accept credit cards. There are also disreputable sellers who are, and do, so please do not view these guidelines as absolutes.
E. Follow your gut feeling-it is almost always right!
Tip #2. LEARN ALL YOU CAN ABOUT THE ITEM YOU WANT TO BUY.
A. Read the item description carefully. If there are no flaws listed, don't just assume that there aren't any. Take nothing for granted. Write the seller and ask specific questions. As different types of dolls are subject to different unique problems, you will want to adapt your queries accordingly. Here are some general examples of questions you might want to ask: Has the doll been exposed to cigarette smoke? Does she have any paint missing from her lips, eyes, or cheeks? Does she have any scuffs, scrapes, shiny spots, or rubs on her face? If you pull gently on the ends of her hair, do any strands come out?
B. Consider the possibility that the answers to your questions might not be as complete as you'd like, or completely accurate. Try to determine how knowledgeable the seller is about the item they are selling. Does their level of knowledge give you confidence that their appraisal of condition, for example, is the same as yours? If you have doubts about this, again, ask if the item is returnable.
Tip #3. ASSUME THAT "MINT" CONDITION PROBABLY DOESN'T MEAN "MINT" CONDITION.
My experience is that less than 20% of the dolls on eBay are accurately represented. Sellers use the word "mint" very loosely. If a doll has never been played with, they say it is "mint"-even though it has been sitting on a shelf in front of a window for 20 years, is sun damaged, and has never been dusted! If a doll has its box, they say it is "mint in box"-even if the doll has been played with, has lip rubs, and is missing her underwear and socks. These are just a few examples to give you an idea of what I have encountered.

This is my definition of mint condition: The doll has never been played with. It is clean, and crisp. The clothes are unfaded and perfect with all snaps, etc. intact. The doll's outfit is complete and all original. The face is free of scratches, paint rubs, shiny spots, or any flaws. The hair is perfect and in its original set (if it came braided, it is still braided and has not been rebraided). All original tags are still present, and in perfect condition. The doll has not been exposed to cigarette smoke. She has no offensive odors. In other words, the doll should look exactly like it did when it was purchased brand new from the store. If you walked into Toys R Us and bought a brand new doll you would expect it to be perfect. If someone claims that their doll is "mint" it should be in that same condition too. Beware of qualifying statements like "it is in mint condition considering its age." Mint condition means "like new", regardless of how old it is. Unless you know the seller, or feel confident that the doll is returnable, my advice is to bid conservatively-as if the doll were in less than the condition stated, because it probably is.
TIP #4. FAMILIARIZE YOURSELF WITH COMMONLY USED TERMS.
NRFB: never removed from box
MIB: mint in box
MIP: mint in package
COA: certificate of authenticity
OOAK: one of a kind

Here are the ratings used by the doll industry to identify the condition of a doll:

Mint in box: Doll is complete with all tags, clothing and accessories that originally came with her. Everything, including the box is in store new condition.

Mint: Doll is in store new condition with complete original outfit and wrist tag.

Near mint: Almost but not quite in store new condition.

Excellent: Doll is in nearly unplayed with condition. There might be a slight amount of surface dust; clothes might not be quite "crisp"; there are no serious flaws, still considered to be choice.

Very Good: Doll has been gently played with; hair might not be in original set but is still very nice, there might be some minor flaws.

Good: Doll has been played with and clearly has flaws. There could be scratches on the face, hair has been brushed and could be a bit thin or a bit frizzy, clothes might have minor tears and or some fading.

Fair: Doll has been seriously played with, has numerous flaws, face could be scuffed and scratched, and or missing paint, hair could be very thin or frizzy, clothes and doll could have some damage.

Poor: Basket case. Probably only good for parts.

I suggest you use these ratings as a general rather than a literal guide. Often the rating given has more to do with the person giving it than the actual condition of the doll. Not everyone will define these ratings the same way I have. Again, ask specific questions so that you can try to determine for yourself what condition the doll is in.
TIP #5. WHAT TO DO IF YOU RECEIVE A DOLL THAT HAS BEEN MISREPRESENTED.
A. Write to the seller and let them know that you are unhappy. Be as diplomatic as possible. Assume that the doll was not deliberately misrepresented. For example you could say, "Since you are not a doll expert, I'm sure you didn't notice that the doll's hair was falling out. However this is a significant flaw, which lowers her value substantially. I would still like to have the doll but cannot pay $200 for her. Would you be willing to adjust the price to compensate for her condition? If this is not possible, I would like to return her". I have had good luck with this approach. Most people are basically honest and will try to work something out with you.
B. If they don't reply within a few days, re-send your message with a friendly reminder. For example: "I'm sending this again, in case you didn't receive it the first time. Please respond soon so we can resolve this matter."
C. If you still don't hear from them and you suspect they are ignoring you, let them know that you will be leaving feedback for the transaction. Tell them that their handling of the situation (or lack of it) will determine what kind of feedback you leave.
D. If appropriate, suggest using Square Trade to mediate. This can be productive if both parties genuinely want a fair resolution. If this is not the case, unfortunately, there is probably nothing else you can do. You cannot force someone to do the right thing. There are no effective laws set up to handle these kinds of problems.
E. If every effort fails and you are certain that the person is not going to respond, file with eBay for their insurance. You can recoup up to $175. Then, PLEASE for the rest of us-leave negative feedback!
TIP #6. BE CONSIDERATE & FAIR WITH YOUR SELLER.
Many honest sellers have adopted rigid policies in response to problems with buyers. Being thoughtful will increase your odds of receiving respectful treatment in return.
A. Submit payment promptly. If you are unable to pay immediately, e-mail the seller before bidding. Most sellers will appreciate this courtesy and will accommodate a reasonable request for delayed payment, or work out a layaway with you.
B. Decide within a day or two if you want to return your purchase, and let your seller know. If you are considering a return, keep the item away from cigarette smoking, children and pets. Do not alter the condition of the item in any way. Do not clean the doll or re-style the hair. Do not remove a factory sealed item from the package, or try a mint outfit on your doll. Doing anything to the item may jeopardize your right to return it. Return the item in a timely manner so the seller has every opportunity to re-sell it quickly.
C. Communicate during and after the sale. Let the seller know when the item has arrived safely and that you are pleased. If you are not pleased, let the seller know this too. Always give him/her a chance to make things right before leaving negative or neutral feedback.
TIP #7. BEWARE OF SCAMS.
The cyber cons have found eBay. Watch out for them; they will take you for all they can. While the incidence of fraud is relatively low, potential losses can be high. Here are two scams that I know about:
Scam #1: A seller will list an item for sale that they don't own. They will use photos from a catalog, or steal photos from another auction. In some cases, they will replicate an entire auction posted by another seller. These are usually auctions that have ended some time prior, with high winning bids.

How to protect yourself:

Be alert to red flags, including the following: The item in question is worth $1,000's of dollars, and it's the first item the seller has ever sold.. The seller has zero feedback and has just very recently become a member. He/ she is located in a country not usually associated with doll collecting, such as Indonesia, Nigeria, or Ghana. The only types of payment they accept are bank transfers, Western Union, or cash. These things don't automatically prove that anything is amiss but warrant intense scrutiny.

Ask the seller to send additional specific photos to see if they actually have the item in their possession. Ask if they will accept escrow and do not allow them to select the escrow company. Tell them you have an uncle near where they live and ask if he may pick up the doll in person. If they say "no" to these requests, report your suspicions to eBay and DO NOT BID!
Scam #2: An eBay member will e-mail the bidders of high ticket items, offering to sell them an identical or similar item for less than their bid. Unfortunately, as in scam #1, they do not own the item. Often they will offer the same non-existent doll to numerous bidders at the same time, hoping to extort payment from all of them.

How to protect yourself:

If the member has interfered with someone else's auction by attempting to steal their bidders, you should have serious ethical concerns about this person. What they have done is in fact, a suspendable offense and they should be reported to eBay. If you do decide to consider the purchase, be aware that you are putting yourself at risk.

If you were not the high bidder and you were contacted after the auction ended, this is a different situation. This person did not attempt to interfere with an ongoing auction, and may just be trying to make an honest sale. To be safe, check their feedback. Consider whether what they say sounds credible. For example, if the doll you were bidding on is one of a kind, be suspicious if they claim they have one "exactly the same". If the doll is 30 or 40 years old, be leery if they tell you they can buy them "in large quantities at auction". These statements don't make sense and indicate an attempt to deceive. It also indicates that the seller knows nothing about the doll they supposedly own. Be wary if the seller is overly anxious to complete the transaction quickly. For example, he/ she may offer a more enticing deal if the money is sent within 48 hours. A legitimate seller will always give you time to make a well thought out decision.

Use common sense. Once again, listen to your gut. If you are feeling uneasy, there is probably a good reason for it. There will always be another doll to buy. If something doesn't seem "right", move on to the next auction. If you pay attention and execute reasonable caution, your eBay transactions are likely to be rewarding ones.

Advice for sellers: Make your high ticket auctions private, so the scammers don't have access to your bidders.
TIP #8. HAVE FUN SHOPPING-OH, AND SAVE SOME MONEY FOR GROCERIES!
All photos and text on this site are copyrighted and cannot be used without our prior written consent. Thank you!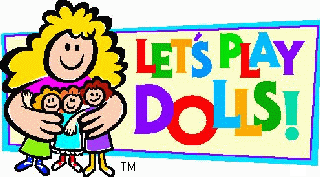 2625-F Coffee Rd. #183
Modesto, CA 95355-2050
Phone: (209) 529-5154
FAX: (209) 544-0676
E-Mail: nancy@letsplaydolls.com